FACIALS DESIGNED TO CATER TO SPECIFIC SKIN CARE NEEDS
RAIN USES ULTRA-NOURISHING, MARINE-BASED PRODUCTS
At RAIN Salon Spa, all of our facials are designed to cater to each individuals skin care needs; our experts will examine and analyze your skin and determine what products are best for you.
Whether you have dry, oily, combination, sensitive, or mature/aging skin, our ultra-nourishing, marine-based products satisfy every need.
Signature Facial Menu
Masks:
Detoxify and Deep Cleanse
Nourish and Oxygenate
Super Hydrating Moisture Cocktail
Anti Aging
Breakout Busting Seaweed Mask
Exfoliating Treatments:
Fruit Acid Cellular Renewal
Gentle Enzyme Peel
Crystal Clearing
RAIN 50-Minute Facial (50 minutes) $100
Choose one exfoliation treatment and one mask.
RAIN 75-Minute Facial (75 minutes) $130
Choose one exfoliation treatment and two masks.
Back Mud Treatment $20
Enhance your experience with our luxurious self-healing Back Mud Treatment with your facial. Mineral mud will detoxify, warm, and relax you while you enjoy your pampering.
See our group spaces
We cater to all types of private events, including corporate gatherings as well as Christmas, birthday and bachelorette parties. Each experience is customized to suit your needs and your budget.
View our extensive spa menu
RAIN's extensive spa menu includes manicures, pedicures, body treatments and rejuvenating massage therapies - as well as several signature spa packages.
See our product selection
At RAIN Salon Spa, we use only the top professional products in the industry including Schwarzkopf, Pureology, TIGI and Kevin Murphy.
A perfect pairing
We have a price range and hair stylist for everyone. Browse our salon services online and then contact us to schedule a consultation with a stylist of your choice.
Meet Ali Kassab, the Internationally-known artistic director at RAIN Salon Spa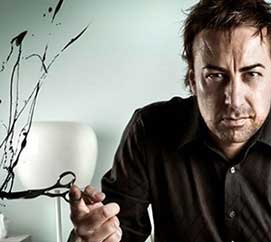 Ali Kassab is the Artistic Director at RAIN Salon Spa and has been internationally recognized with distinction by JMK Barcelona 2014 and praised by notable industry professionals including Anthony Whitaker and Oribe. Ali has trained in France, Portugal, Turkey, Germany, Italy, Spain and Sicily, and has worked with international celebrity hair stylists including Tyler Colton and Karl Lagerfeld. Ali was a member of the Mary Antoinette Fashion Week 2011 in Chateau Versailles, France. "We don't just follow trends, we create them." - Ali Kassab