PROFESSIONAL & COMFORTABLE WAXING TECHNIQUE FROM RAIN
Book your next waxing before you leave for 10% off.


Bikini Line
$40+
Full Bikini
$55+
Brazilian
$80+
Eyebrow
$23
Lip or Chin
 $20
Facial Wax

including eyebrows

 $60+
Half Leg
 $45+
Full Leg
 $85+
Full Arms
$50+
Half Arms
 $35+
Back
$55+
Under Arms
 $25+
Eyebrow Tinting
 $25+
Eyelash Tinting
 $35+
Eyebrow and Eyelash Tinting
 $55+
Chest & Stomach
$65+
See our group spaces
We cater to all types of private events, including corporate gatherings as well as Christmas, birthday and bachelorette parties. Each experience is customized to suit your needs and your budget.
View our extensive spa menu
RAIN's extensive spa menu includes manicures, pedicures, body treatments and rejuvenating massage therapies - as well as several signature spa packages.
See our product selection
At RAIN Salon Spa, we use only the top professional products in the industry including Schwarzkopf, Pureology, TIGI and Kevin Murphy.
A perfect pairing
We have a price range and hair stylist for everyone. Browse our salon services online and then contact us to schedule a consultation with a stylist of your choice.
Meet Ali Kassab, the Internationally-known artistic director at RAIN Salon Spa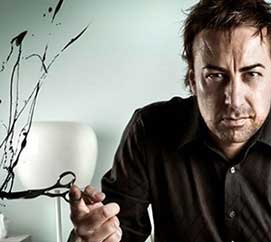 Ali Kassab is the Artistic Director at RAIN Salon Spa and has been internationally recognized with distinction by JMK Barcelona 2014 and praised by notable industry professionals including Anthony Whitaker and Oribe. Ali has trained in France, Portugal, Turkey, Germany, Italy, Spain and Sicily, and has worked with international celebrity hair stylists including Tyler Colton and Karl Lagerfeld. Ali was a member of the Mary Antoinette Fashion Week 2011 in Chateau Versailles, France. "We don't just follow trends, we create them." - Ali Kassab